Welcome to Move My Mess.com Junk Removal
Do you have a mess on your hands that's a weight on your shoulders?
Whatever you need removing from a microwave to bulk construction waste, Move My Mess is here to help!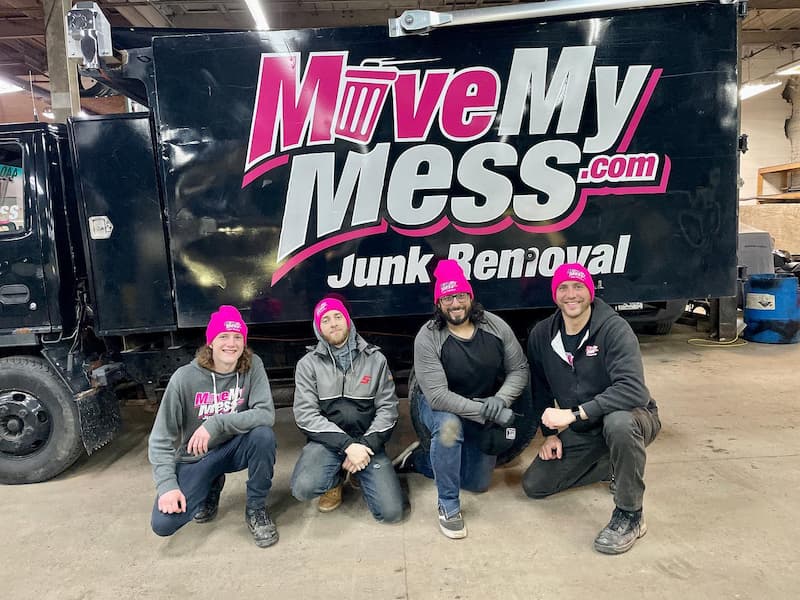 Move My Mess.com Junk Removal
We value our clients' time. Therefore, we pay special attention to punctuality, arriving on time, and finishing the job on schedule.
In addition, our customers speak of our reliability and professionalism in removing home and business clutter."
We take care of dismantling, unhooking, and transporting all the objects that you no longer use. We also thoroughly clean the storage room, office, premises, or home with our comprehensive junk removal service in just 1 or 2 days.
Move My Mess.com Junk Removal
Our Eco-Friendly Practices
Move My Mess is aware of our consumption habits and the impact we have on the environment. That's why we are committed to sustainable practices to reduce our ecological footprint, such as recycling which helps to protect our planet and keep landfills free of junk.
Most household items such as appliances, old furniture, metal, or plastic can be recycled, which also helps prevent global warming. So, make your life easier. When you hire Move My Mess, you can be sure that your junk will be recycled or donated.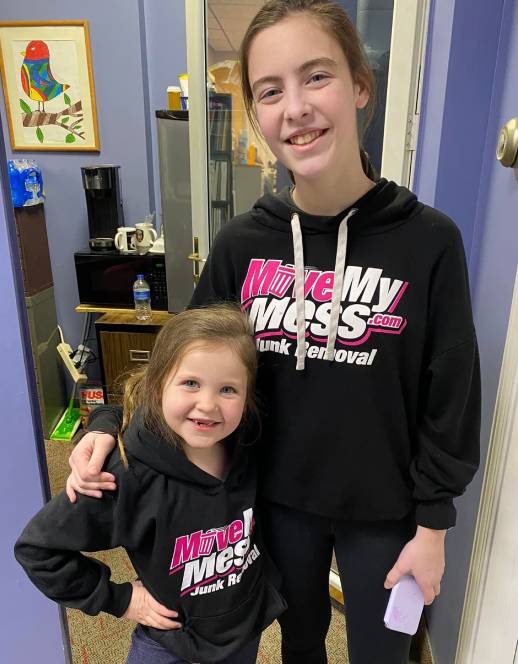 Our team is always willing, motivated, and energized to do all the heavy lifting for you.
Move My Mess.com Junk Removal
Move My Mess will kick your trash!
"Get rid of all those objects that no longer serve a purpose without doing it yourself or having to ask for favors from friends or family to help you."
We can help you in the following cases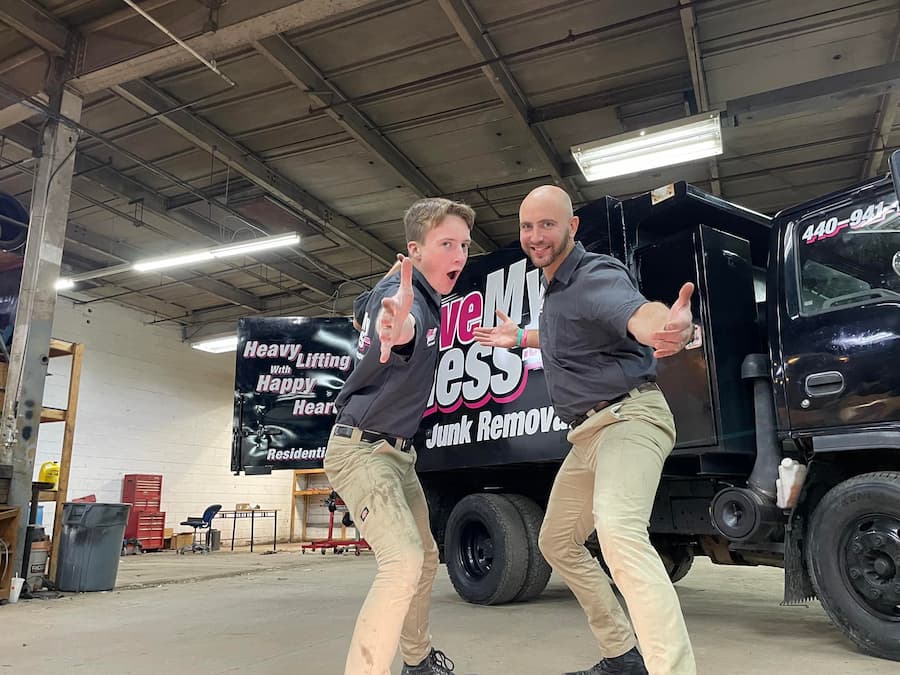 Our process is super simple! All you have to do is give us a text or call at 440-941-LESS. We will set up a time that works best for you to provide you with a free quote. If you like the price, we can haul it away then!
Hello, my name is JJ Koorey! I am 17, and I want to thank you for checking out my business! I want to tell you a little bit about why I started to Move My Mess. So a couple of years ago, I watched a documentary about consumerism and how stores intentionally make shopping addictive, so people always buy the newest and most incredible thing. It's just a vicious cycle called consumerism, and so eventually, we end up with so much stuff it becomes overwhelming. Unfortunately, this is true for a lot of people and me. So I started to Move My Mess to help you get rid of things they don't need at a fair price!
Master broom pusher James has been building businesses for 20 yrs. He started an online sales company while still in college, actually having to leave classes to take and fulfill orders. Since he began an innovative commercial shop rental space for people like him who needed shop space to grow businesses, he has loved marketing and development.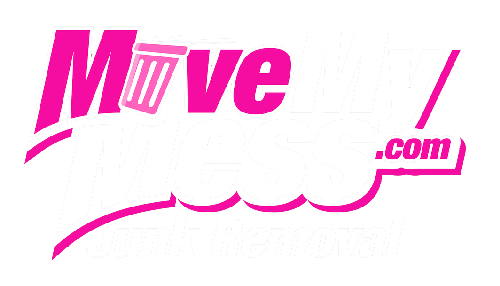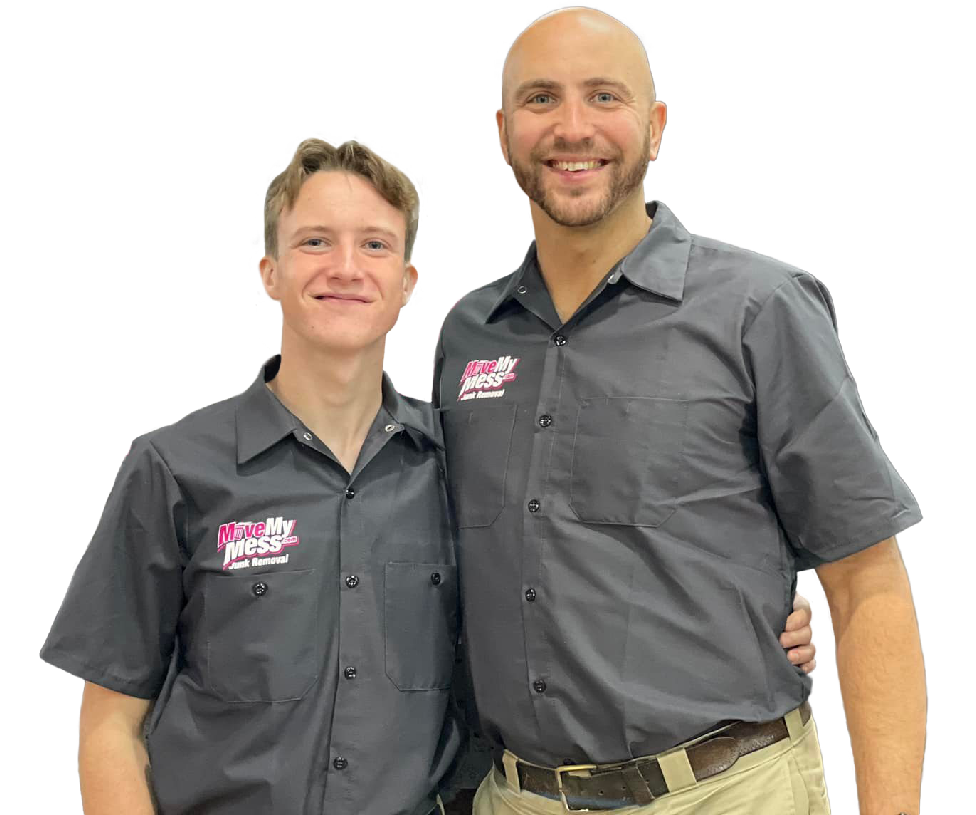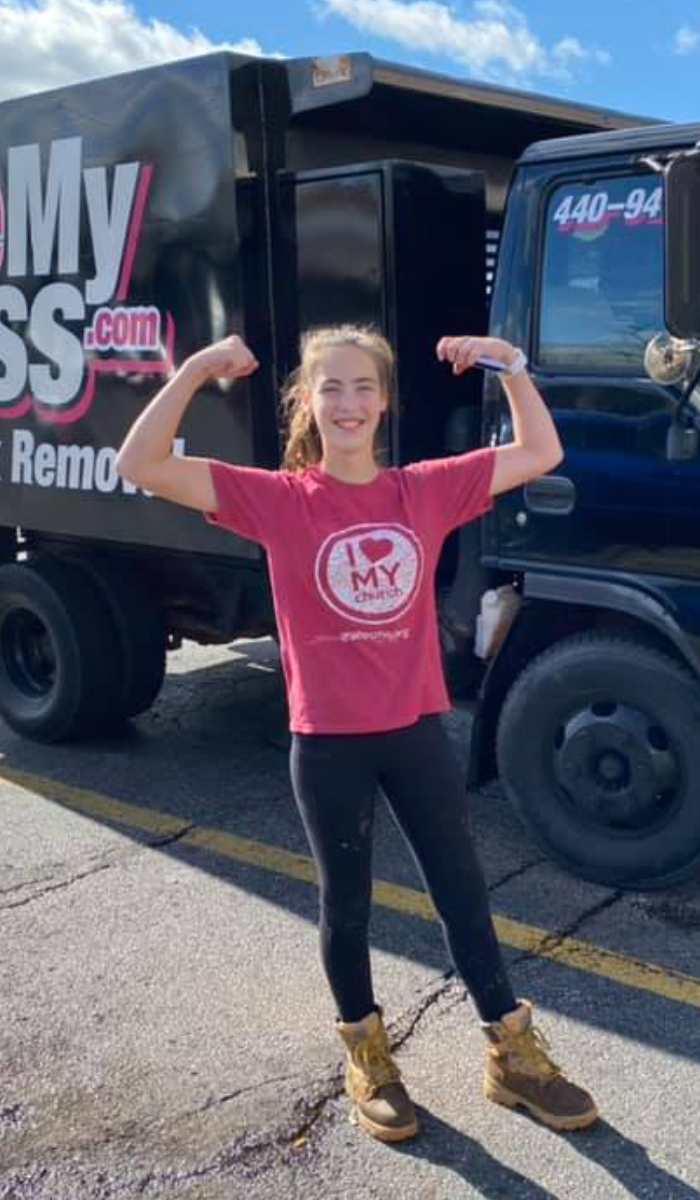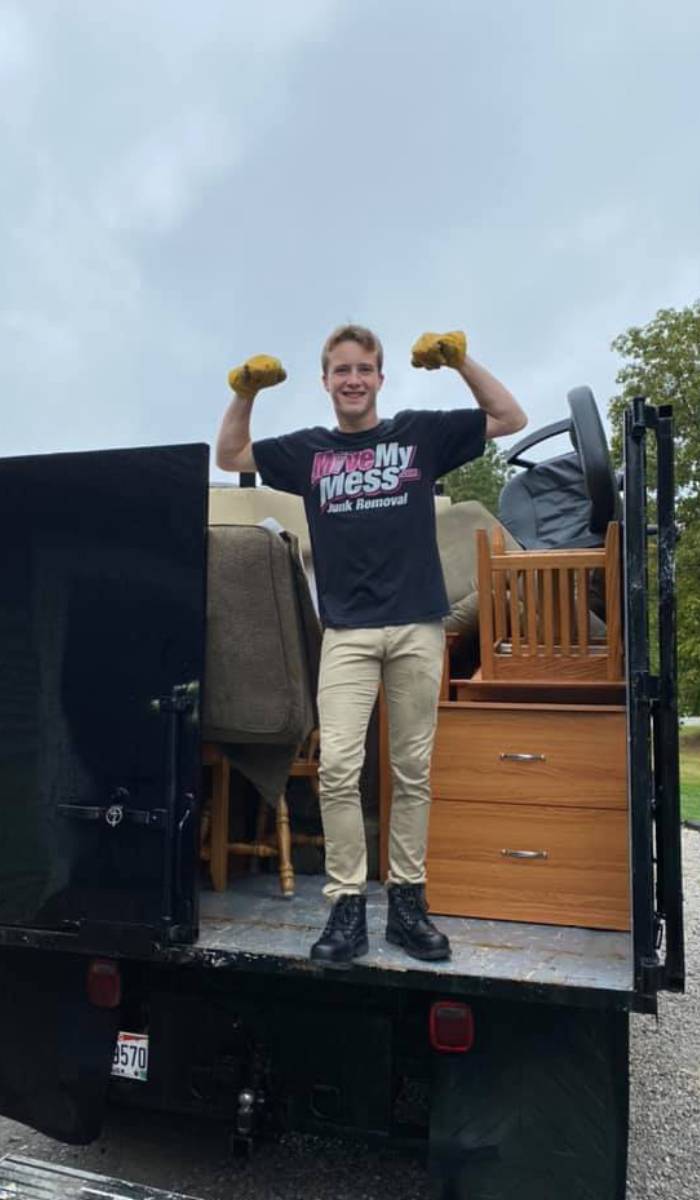 Do you need to hire the services of Move My Mess?
Move My Mess is here to make life a little less cluttered! Contact our team of experts for help with emptying junk or hauling off furniture, all while getting the best deal around. Get your free, no-obligation estimate today – take advantage of this opportunity to simplify your space!
Move My Mess.com Junk Removal
These guys worked quite efficiently and professionally!
Good business
Lug Stars Junk Removal
2023-03-14
Great business - professional
Professional, efficiant, and friendly. Had them come by to deal with a large amount of ruined old furniture we had taking up half the garage. They dealt with it very quickly and made an effort to compact it in their truck as tightly as they could to get a fair estimate of what I would owe them. Very satisfied with their business.
They did a great job and were really professional. It made my life a lot easier and helped with moving into my new house. Honestly, cannot recommend them enough.
JJ and James were called in on short notice. They were able to accommodate my company's needs in a short time line (<24 hours)! They were on time, flexible, understanding and at the end of the day - a lifesaver given my limited timeframe. Thank you! Thank you! I would recommend Move My Mess and I plan on using them in the future.
Gregory Kreider
2023-01-20
They are awesome. Did a fantastic job. Removed everything and swept the garage. Price was very reasonable.
Very great and friendly service. Highly recommend!
we needed a couch removed because we were getting a new one. They were very quick to have a date for us. They removed our couch and some other junk for us promptly. They were very nice, clean and efficient. We will be using them again in the Spring for our basement clean out.